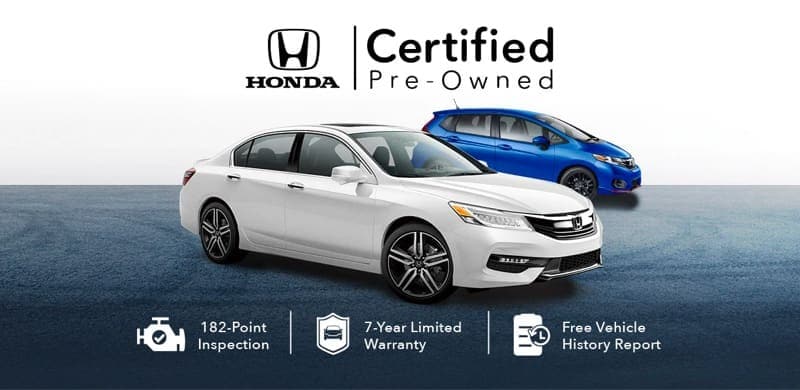 Certified Pre-Owned
Nothing compares to the quality of a Honda. No other program comes close.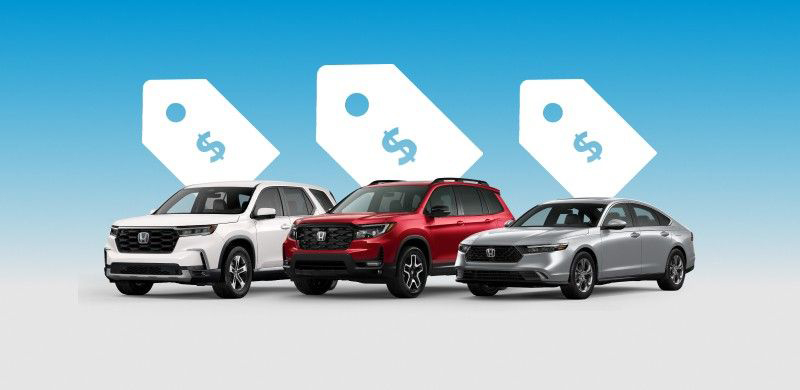 Current Offers
See this month's featured current offers going on now on new Honda vehicles.
Our Reviews
Our experience of buying a brand new Honda accord from Sheehy Honda in Alexandria was nothing less than exceptional, all thanks you Curtis (Curt) Barger, who went above and beyond and made our buying experience one of the best. Upon arrival at the showroom we asked to meet with Chuck, another gem of a sales person. As Chuck was busy with another customer, he asked Curt to help us out. Curt made us feel welcomed and Immediately asked for our need. We were looking for an Honda accord hybrid sport model. Curt seated us momentarily and got back with keys and out we went for test drive. The cars were parked near. It was a cold night and Curt handed me the car keys and asked us to explore the car's interior (he actually wanted me make sure we were not standing out in cold) while he placed dealers plate in the back of the car. Once done he jumped in on the passenger side and started explaining some of the features of the car including how to setup Apple CarPlay. He also introduced to newer driving options to make us familiar with the car. He then asked us to drive the car out of the parking lot for the real test. Curt is very knowledgeable and had all the answered we had. He also told us about the differences between the gas and the hybrid models of Honda Accord. While we test drove he told us briefly about his experience with Sheehy. The test drive was remarkable and Curt guided us through streets unknown to us. After driving for about a few miles we got back to the showroom. Once back in the showroom Curt got us seated and discussed the prices. He told him our budget and he along with his manager were able to get us best of the deals. While we waited on the finance folks to complete the credit check Curt told us numerous stories in his unique way that kept us captivated and the time fly by like a breeze. He then introduced us to Bryce who took care of final process and documentation. All the formalities were completed and we left the showroom with our brand new Honda Accord Sport Hybrid. Curt is very professional and ensured all of our needs were met and in timely manner. He was supposed to leave work at around 8pm but stayed back till we left the showroom at around 11pm. We need more professional in the car sales world, who understand not just customer needs but are customer friendly to make car buying experience one to remember. After all, it's one of the other biggest purchases in a life of an American after our homes. Thank you Curt, Chuck and Bryce for an amazing car buying experience. If you visit Sheehy Honda, ask for them by name and I promise you will have best car buying experience ever
Everyone was so professional && so kind.! My salesman Malik N was just top notch && all around amazing.! Got me in the car i wanted.! I thank everyone who helped me when purchasing my new Honda civic.!
As always, the customer service in the maintenance center was amazing. Came in for a scheduled appointment, but asked if they'd be able to perform other services that I hadn't scheduled, and they were able to do everything...and so quick too! I could go somewhere else probably for cheaper, but I only trust them to do the work and tell me the truth with what my car needs! Thanks to that whole team, especially the ones behind the scenes!
I had a good experience with Steve. It was 80 dollars for the oil change and he also did my safety inspection, 20 dollars. I waited in a quiet waiting room for about 1 hour 30 minutes. All went well.
I have been taking my Honda here for many years. Got an appointment quickly and car was ready earlier than estimated time. Staff has always been friendly, helpful and professional
110% excellent customer service received from Rachel. Service was swift. I was out within 3hrs for a service other dealership required vehicle stay overnight. Definitely recommend this dealership over Landmark :-)!
Excellent customer service, and it was a pleasure working with Malik and the management 👍
Marcus was excellent.. he was professional and courteous
Service was fast & efficient, except they tell you that you will get a text to use contact less pay, however that doesn't come until after you leave.
Moving to a new state, I was very apprehensive about where to get my car serviced. I met Shay and he reassured me I came to the right place. Every time I call, Shay ensures my car is well serviced. I absolutely Love Sheehy Honda of Alexandria.
Excellent customer service especially from Rachel. Best I've received in a long time. I would definitely recommend this dealership.
I purchased a '23 Honda CRV Hybrid and couldn't be happier! This SUV is awesome! It drives with ease; great acceleration, ease of braking and all the safety systems help me be a safer driver. Jescel was my Sales Consultant. She answered all my questions, took me out on a test drive and made sure I was getting the SUV I wanted. She was great! I've never had a hybrid and wanted to make sure I would not only enjoy driving it; but, that I would be okay with paying for it. Sales Manager Chuck, really solidified the deal with an unexpected trade-in value on my '19 Honda Fit. He was very personable and assuring that the deal was going to be smooth. I got a great rate and a reasonable monthly payment, thanks to Bryce and Farid, in finance. However, a few days later I switched my finance to my credit union at a rate very comparable to Honda. All in all, a very easy and comforting experience! I've referred Sheehy Honda to a few coworkers looking to upgrade their cars.
First rate folks at Sheehy. Felt like my salesperson, William, was helping me find a car, and not sell me a car. Ended up with a nice vehicle and great experience. Great team at Sheehy.
Great experience getting a new vehicle. Felt like my salesman, William, was helping me buy a new car and not selling me a car. Folks in the dealership were professional and attentive to what we needed.
I had several repairs done today 1/16/2023. Rachel Higgins, Asst.Service Manager took care of processing my vehicle. I have been coming here off and on since 2012. She has assisted me on several occasions and has always been professional,knowledgeable and her experience shows thru during the process. She was able to answer my concerns and made me feel comfortable in the process. I'm on the road traveling constantly so I'm always happy when they are able to take care of any serious issues while I wait even though they are pretty costly for my budget. Thank you to the tech # 80027 and others for taking care of my Honda today. This my preferred dealership. I feel safer now having taken care of today's vehicle issues. Thank you.
It was a pleasant experience. I woke up late for an appointment and the Sheehy team still worked on my car.
I had a great experience at Sheehy Honda. My car was dropped off for repairs. Rachel in the service department was very professional, knowledgeable and honest. She gave me updates on my car and the process was smooth and fast. Rachel and her team took great care of me and my car. I'm a very happy customer and would definitely recommend this location!
My wife and I had a great experience buying a new Civic from Sheehy Honda of Alexandria. Great costumer service from Malik Nicholson and every one else at the dealership. It made the car buying process go very smoothly. Thank you!
Buying Experience really good.
Very good!! Another great dealership bu Sheehy. Treated us very well. We almost bought the make and model we were looking for from them which was blue, but we were able to find the same car on their Chantilly lot in the silver color we wanted. When we told them we wanted to go to Chantilly and check the silver one out first before we decided, they assured us that tjey wanted us to get the car we wanted and encouraged us to go look. Not the typical "you wont find a better car anywhere esle" most lots tell you. I am telling you after this long weekend of car shopping and the way we were treated at both Sheehy lots we went to, we will shop only with them from now on for vehicles!!!!! Give them a try!!!
Always friendly and helpful service staff. They go out of their way to make things comfortable
Eric was very patient, pleasant, and personable. I am so happy with my vehicle and overall experience.
The best customer service with a great smile . reall want say thank you Rachel Higgins

Welcome to Sheehy Honda
At Sheehy Honda Alexandria, we make it easy. Whether you are looking for a new car like a Honda, something from our pre-owned inventory including our Sheehy Select and our Sheehy Value Vehicles, or even if you need service, you can count on the Sheehy Honda Alexandria team to provide an easy and hassle-free experience. When it comes to our new Honda vehicles, we have all the models that you may be interested in. If you are looking for a Civic, Accord, CR-V, or something else, then you have come to the right place. Don't forget, when you buy from our used inventory, you can count on our Sheehy Easy Price. With no haggling and no hassling, the Sheehy Easy Price makes it as simple as can be.
The Sheehy name represents one of the largest auto groups in the country. Even so, each of our dealerships, Sheehy Honda Alexandria included, remains very committed and very involved in their local communities. We are a family-owned business after all, and community, wherever we are, is very important to us. As such, Sheehy Honda Alexandria participates in numerous community events and programs. Whether we are providing food for the Sheehy Fall Food Drive or donating toys to Toys for Tots, you can expect a strong commitment from our team. We are here to serve Alexandria, Springfield, and Washington, D.C. and we hope we have the chance to serve you soon!
When you count on Sheehy Honda Alexandria for service, you never have to go anywhere else. We can take care of all your major auto service including everything from oil changes, alignments, and filter replacements, up to and including major engine, transmission, and electrical system work. Our team of expert technicians knows how to handle your Honda or any other make or model that you may own. We can get your service done quickly and accurately right here in Alexandria where we also serve Springfield and Washington D.C. Schedule your service appointment with Sheehy Honda Alexandria online and remember that at Sheehy it's Easy!
Get Directions To Sheehy Honda