See how well the Chrysler Pacifica and Toyota Sienna stack up against the Honda Odyssey in the IIHS safety tests!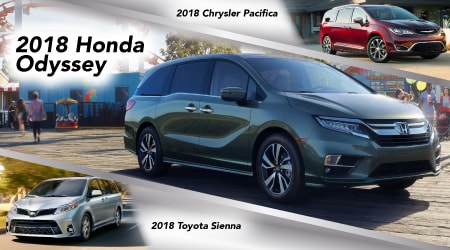 When it comes to choosing your next family vehicle, you want it to be comfortable, stylish, affordable and overall safe. At Honda, we understand that you and your passengers' safety is the number one priority for most families when choosing their next car, which is why we are constantly improving the structure, body and overall safety features of all our vehicles.

All our hard work paid off as the 2018 Honda Odyssey was rated the highest in the IIHS safety test! Not only did the Honda Odyssey beat the Toyota Sienna and Chrysler Pacifica in all aspects of the test, we were also commended for constantly improving our vehicles for safety. Scroll down to see just how well we rated against the competition.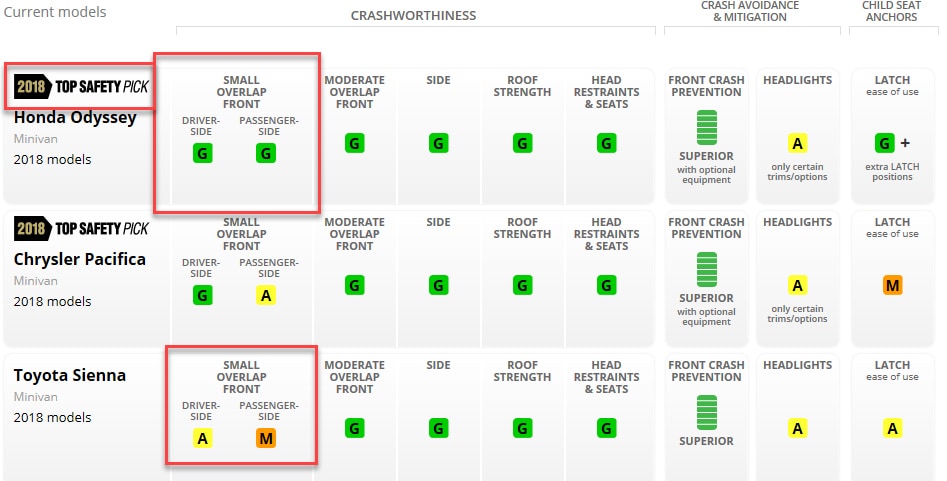 The 2018 Honda Odyssey was the highest rated minivan out of all three that were tested! The aspects to especially take note of are the small overlap front crash rating and the LATCH ratings.

The small overlap front test is used to see how well the driver and passenger sides of the vehicle hold up in crash. The higher rating, the safer the driver and passenger were in the tests. And the LATCH rating is to show how easy it is for parents to secure car seats into different locations throughout the car. If a vehicle has a good LATCH rating, then it is easy for parents to secure their car seats throughout the car. The video below shows just how well the Honda Odyssey, Chrysler Pacifica and Toyota Sienna did in the crash tests.
Click here to learn even more about the IIHS minivan tests.